August 4, 2011
MS Word Drawing Canvas Hack #2
(#3 was added on Oct 7. 2011.)
As I mentioned yesterday, we can "kaizen" the behavior of MS Word.
But it's too much of a bother to call a macro everytime.
So let's register these macro to the ribbon.
First, open "Option". Then…
Select "Ribbon Settings"
Select "Macro"
Select "Tool Tab" from "Ribbon Settings" and select "Drawing Tool > Format > Align"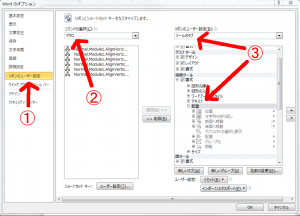 Make new group
Add macro
And rename them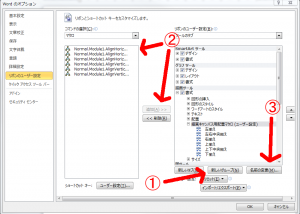 Then you can find buttons on the ribbon.


Then you may get "Development" ribbon invisible.